We end the Celebrate America tour at home at Heritage Port in Wheeling on July 4. With food trucks, a beer tent, and a fantastic fireworks show, this Fourth of July tradition is a favorite among locals! Featuring patriotic favorites alongside Broadway classics, this year's guest artist will be the talented Erica Gabriel.
The concert will begin at 7:30 pm, with the fireworks show taking place at the end of the concert.
Featuring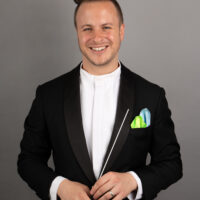 John Devlin, conductor
Conductor John Gennaro Devlin is an ardent champion of American music, an innovator of concert design, and a thought leader in the field of classical music. In his fourth season as Music Director of the Wheeling Symphony Orchestra, Devlin is only the ninth conductor in its 90-year history to hold that title. Devlin's artistry and versatility make him a frequent guest conductor with major orchestras across the nation. His engagements include performances with the National Symphony Orchestra, Louisville Orchestra, Virginia Symphony Orchestra, Hawaii Symphony Orchestra, Columbus Symphony, Omaha Symphony, Sarasota Orchestra, Kalamazoo Symphony Orchestra, Princeton Symphony Orchestra, Elgin Symphony Orchestra, and the American Repertory Ballet. Of his debut with the National Symphony Orchestra and violin soloist Joshua Bell, Anne Midgette of The Washington Post wrote that Devlin "led the evening with flair … and was visibly in his element." A strong advocate for American music, Devlin has made it a programmatic focus and has premiered over 40 new American works. His artistic partnerships with contemporary American composers include a decade-long relationship with Eric Nathan, from whom he has commissioned works that he performed at Carnegie Hall and with the National Symphony Orchestra. Devlin has also premiered works by Adolphus Hailstork, Leanna Primiani, Michael-Thomas Foumai, Enrico Lopez-Yañez, Michael Ellis Ingram, Evan Meier, Alexandra Bryant, Nathan Strasser, Tomek Regulski, Daniel Houglum, Timothy Brady, Matthew Levine, Christopher Caliendo, Liza Kravinsky, and David Matthews. In addition, Devlin commissioned and conducted the world premiere of La Saulaie, a semi-finished work of Claude Debussy that was subsequently completed by British composer and musicologist Robert Orledge. Also a leader in designing concerts that frame orchestral music in inventive ways, Devlin has partnered with others to generate such forward-looking concepts as Gourmet Symphony, Go-Go Symphony, Seamless Symphony, Interactive Symphony, and the New Retro Project. These collaborations paired artists such as Joshua Bell with gourmet chefs, and legendary musicians like Bootsy Collins, George Clinton, and Larry Graham with symphony orchestras for the first time. Each reflects Devlin's mission of making the symphonic art form accessible and engaging for all audiences. The Washington Post hailed these projects as "refreshingly unfamiliar" events that deliver "a new audience for classical music" and brought "the sold-out house to its feet, cheering." John Gennaro Devlin is an American conductor of Italian and Irish heritage. He completed his master's and doctoral degrees in orchestral conducting under the tutelage of James Ross at the University of Maryland. His undergraduate degree is from Emory University, where he graduated summa cum laude with a double major in Clarinet Performance and Latin. While a student, he benefitted enormously from his time as a member of the New York Youth Symphony, at the Boston University Tanglewood Institute, and at the Pierre Monteux School. His professional career has been shaped by his time as an assistant to conductors Gianandrea Noseda, Christoph Eschenbach, Rossen Milanov, and Victoria Gau.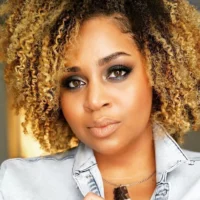 Erica Gabriel, soprano
Erica Gabriel received her Bachelor's Degree in Vocal Performance and Pedagogy from Oakwood University. Her training also includes a Master's degree from the University of Michigan. She has performed with the Chicago Symphony orchestra, the Jacksonville Symphony, the Savannah Philharmonic, and the Jackson Symphony. She was cast in Ravinia's production of Bernstein's Mass under the baton of Marin Alsop, which Aired on the PBS Television Network as a part of their "Great Performances" series. She has also toured with the renowned American Spiritual Ensemble, under the direction of Dr. Everett McCorvey. Her competition credits and awards include The Alma Blackmon Scholarship Award, Winner of Classical Singer Regional University Competition, winner of the Hartford Memorial Scholarship Competition, Second place winner of the Alltech Scholarship competition, and the 2018 Gold Medal winner of the American Traditions Vocal Competition.